Go Solar Today, Because Tomorrow Matters
Solar TV Offers and Videos of Our Customers
SCROLL DOWN TO REQUEST YOUR CUSTOMIZED SOLAR ESTIMATE AND COST/  BENEFIT ANALYSIS. WE OFFER NO-CONTACT PHONE CONSULTATIONS.
If You Can Afford to Pay $0, You Can Afford to Go Solar
Sick of dealing with never-ending utility rate hikes? Want to do your part to help protect Earth's resources for your children and grandchildren?  Now, you can literally pay ZERO for Solar Panels and installation with our PPA / Lease to lock in a reduced electricity rate. Or  you can own a solar system for $0 Down to save up to 100% on utility costs while you earn profits from the excess energy your solar system produces! No matter which option you choose, you are guaranteed to save money and reduce your carbon footprint. 
Want to know what real people think of solar?   Scroll down or click HERE to see Solar TV videos of homeowners discussing how solar has worked for them.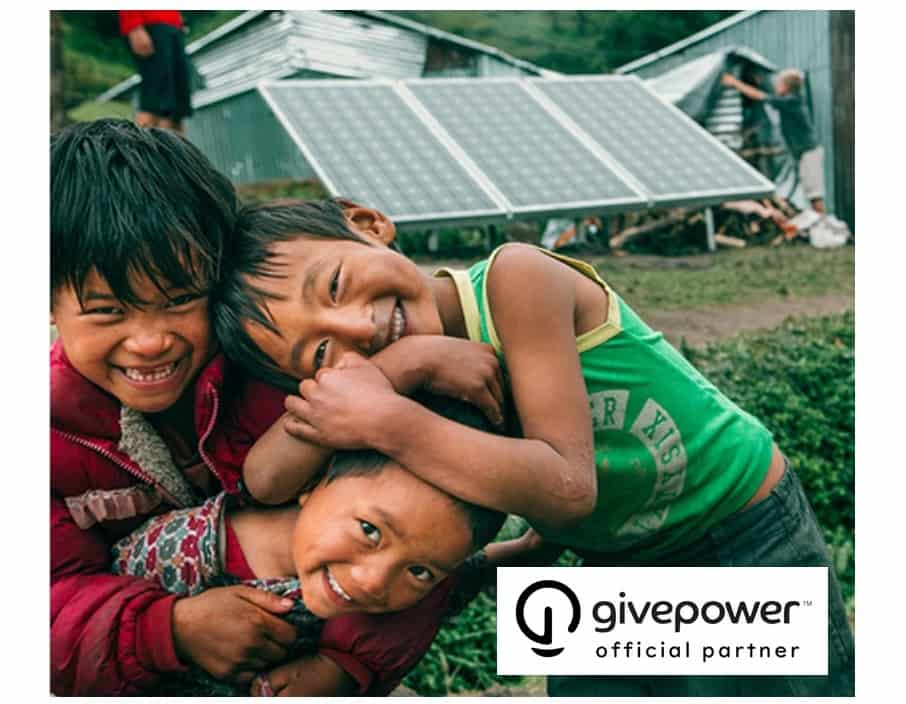 Plus, when you go solar with us, you are helping to build  life-saving solar-powered water purification farms in developing regions of the world where clean water is scarce. Solar Energy World donates a portion of the profits from every installation we complete to the GivePower Foundation*.
Hurry! $0 Down Offers End 1/30/21**
To receive your no-cost, no obligation solar estimate, please fill out the form below. 
Make a smart choice. Find out if Solar is right for you. 
There is no obligation on your part, your customized solar estimate will cost you nothing, and you can review it virtually, online or by phone.  But please don't wait too long to learn if you qualify because our Solar TV offers are only available for a limited time.
Watch real people describe how their Solar Energy World systems are working for them in the Solar TV videos below:
About Solar Energy World, Premier Solar System Design & Installation Company
Integrity is the key to our success. We run our headquarters facility on a solar panel system designed and installed by company employees. We definitely practice what we preach. We will be happy to schedule an appointment for you to come see our system up close and learn more about the energy cost savings and extra revenue it generates for us.
Plus when you receive a complimentary solar evaluation from one of our solar analysts, we let you choose anyone at random from our customer list of thousands to call for an unbiased, unrehearsed reference. No one else does this.
Top 5 Benefits of Running Your Home on Solar Power
1) Save 20-100% of your electricity costs – You enjoy reduced electric bills as soon as your solar panel system is turned on. Whether you purchase or choose a PPA (Power Purchase Agreement) or lease, once you start getting your electricity from the Sun you can save 20-100% on electricity costs while reducing your dependence on polluting fossil fuels. It's like having a personal power station on your rooftop or property. If you own your system, you can earn revenue from the energy it produces and make profits. If you choose a PPA you can pay $0 for your solar panels and installation and just pay for your electricity at a rate that is lower than utility status quo. No matter what option you choose, once you switch to clean, green solar power, you are guaranteed to save thousands of dollars.
2) Profit from Your Solar Panels – Homeowners who own their solar panel systems outright don't just reduce their electric bills but actually start making money by producing more electricity than they use. It goes back into the "grid" and you earn money for what you supply to the power company… There is no better feeling than watching the meter spin backwards!
3) Increase Your Home's Value – Solar homes are in demand. Buyers enjoy the benefits of an already installed solar panel system – and all of Solar Energy World's warranties, service and support that go along with it. Each Kilowatt installed adds $5,900 to the home's resale value on average.***
4) Reduce air, water and land pollution – Solar power makes sense because tomorrow matters. It reduces pollution caused by traditional power generation. With solar panels you are doing your part to ensure a cleaner, better world for future generations.
5) Use energy guilt free! Never worry (or argue) about turning up the air conditioning or the heat again! (Many homeowners report this is an unexpected but very satisfying benefit!)
Call 877-765-2788 to request your free solar estimate and to find out if you qualify for our $0 Down Offers! Virtual, online meetings now available.
*The GivePower Foundation, located at 500 2nd Street, 1st Floor, San Francisco, CA 94107, is a 501(c)(3) charity. GivePower's annual report and more information are available at givepower.org.  Registration with any regulatory agency does not imply endorsement. Donation is tax deductible by Solar Energy World, not the customer. **Sources: SEIA, NASA, GTM Research, Resale Value: Source: Clean Technia 
Client Reviews:
We literally do not pay a utility bill all year long, thanks to Solar Energy World.
Paul Waxman
---
It's fun to watch our energy meter spin backwards. Last summer we paid nothing for our electricity, even with the air conditioning going full blast. We love our solar panels.
Candice Stankus
---
Our electric bills have dropped by two thirds. We have highly recommended Solar Energy World to friends.
Vince & Linda Fisher