Going solar helps protect our planet for future generations because the energy it produces is pollution-free.
But that is not the only reason to switch to solar power. Going solar can help minimize financial stresses as well as reducing your carbon footprint because it lowers your utility costs. In fact, many of our solar-powered customers have zero electricity costs.
Want to know if you qualify to go solar?
Why Go Solar Now?
Every day more of your neighbors make the smart financial decision to go solar. They save 20-100% on their electricity costs, and if they own their solar system they also generate income from the energy it produces. Solar also increases a home's value making resale value higher.
There has never been a better time to find out if you qualify our offers yourself. We now offer no-contact solar consultations, so nothing can stop you from learning if your home is solar-eligible.
Solar is growing quickly in the USA because utility rate hikes are never ending and generous incentives augment the federal tax breaks and incentives for homeowners who go solar. Instead of paying more every year for polluting, fossil-fuel powered electricity, our customers generate their own power from the sun. Their solar systems operate like personal power stations that help them protect the earth for future generations while saving them up to 100% on electricity costs.
Top 5 Benefits of Running Your Home on Solar Power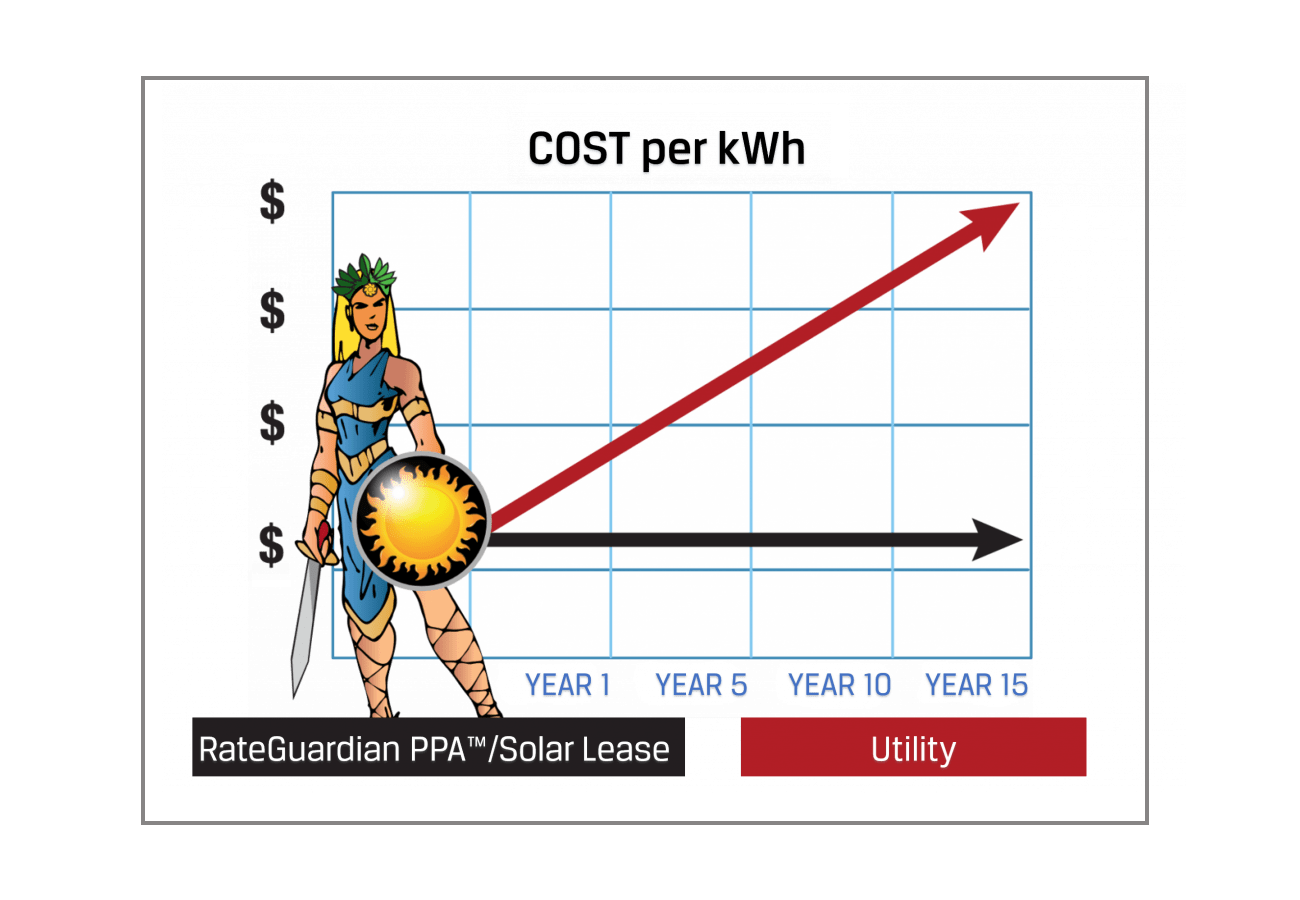 1. Save 20-100% of your electricity costs – You enjoy reduced electric bills as soon as your solar panel system is turned on. Whether you purchase your system outright or choose a PPA (Power Purchase Agreement) or lease, you can save 20-100% on electricity costs while reducing your dependence on polluting fossil fuels. If you choose a Solar PPA/Lease you can pay $0 for your solar panels and installation and just pay for your electricity at a locked in rate that is lower than utility status quo. No matter which option you choose, once you switch to clean, green solar power, you are guaranteed significant savings.
2. Profit from Solar– Homeowners who own their systems outright don't just reduce their electric bills but actually start making money by producing more electricity than they use. It goes back into the "grid" and earns money for the energy supplied to the power company… There is no better feeling than watching the meter spin backwards!
3. Increase Your Home's Value– Solar homes are in demand. Buyers enjoy the benefits of an already installed solar system – and all of the warranties, service and support that go along with it. Each Kilowatt installed adds $5,900 to the home's resale value on average.***
4. Reduce air, water and land pollution– Solar power makes sense because tomorrow matters. It reduces pollution caused by traditional power generation. With solar panels you are doing your part to ensure a cleaner, better world for future generations.
5. Use energy guilt free – Never worry about turning up the air conditioning or the heat again. (Many homeowners report this is an unexpected but very satisfying benefit)
---
Top 7 Reasons Why Solar Energy World is a Regional Leader for Residential Solar
Locally-owned and operated Solar Energy World is leading the region's green jobs growth having installed thousands of solar systems since our founding in 2009. We average 130-140 new installations a month. Here are the top 7 reasons why we are growing so fast.
1. We're not a discount retail chain. You are guaranteed to receive personalized customer service.
2. We practice what we preach. We run our facility on a solar system designed and installed by our own employees. We will be happy to schedule an appointment for you to come see our system up close and learn more about the energy cost savings and extra revenue it generates for us.
3. Our customers truly love us. To prove it, we will let you pick anyone at random from our customer list to contact for an unbiased, unprepared reference.
4. We take care of all the paperwork ensuring you get all the incentives and income-generating benefits you are entitled to.
5. We install only the highest-quality, highest efficiency solar panels with performance guaranteed.
6. We never send subcontractors to your home or business. All of our installers are our employees, directly accountable to us.
7. We provide 24/7 monitoring and diagnostics once your system is installed ensuring it will always operate optimally.
*During the current Covid-19 crisis, Solar Energy World has decided to protect our employees as well as our customers by transitioning all consultations to virtual home consultations for customers utilizing video conferencing technology and DocuSign electronic signature tools
---
***Sources: SEIA, NASA, GTM Research, Resale Value: Source: Clean Technia