Solar Energy World is not limited to installing only one brand or type of solar panel. We have relationships with manufacturers from all over the world, including the USA and Canada, so we can offer a variety of solar panel and solar battery brands. However, we only offer the highest quality solar equipment on the market today. This ensures that our customers enjoy a highly efficient and reliable solar power installation. Take a look our product list below. If you do not see a particular high-efficiency solar product you are interested in, chances are we can get it for you.
Featured Product: Solar Battery Backup – No More Power Outages
Solar Energy World now offers solar battery backup power with our solar power systems, so you never have to go without power again.
For information on all the energy storage products we offer, including the Tesla Powerwall, Click HERE.
---
Solar Energy World Installs the Following Solar Panel Brands
Silfab Solar is the North American leader in the design & development of ultra-high-efficiency, premium-quality monocrystalline PV modules. Silfab leverages over 40 years of solar experience spanning the entire vertical PV value chain including wafers, ingots, R&D, engineering and product innovation. With a 25-year product warranty and a 30-year performance warranty, Silfab is committed to manufacturing high-quality solar panels in the US and Canada.
---

LONGi Solar is an industry-leading manufacturer of high-efficiency mono-crystalline solar cells and modules, focusing on monocrystalline panels for over 18 years. Currently, they are the largest supplier of mono-crystalline silicon wafers in the world. Armed and powered by advanced technology and long-standing experience in the field of mono-crystalline silicon, LONGi Solar shipped over 30GW of solar modules in 2022. LONGi continues to innovate, with some of the highest-efficiency panels currently in production. The company has its headquarters in Xi'an and branches all over the world, including the US, Europe, Japan, India, Australia, and Africa.
---

Hanwha Qcells provides world-class solar technologies through streamlined production techniques. Their US manufacturing site in Georgia, one of the largest in the western hemisphere, offers vertically-integrated production—from ingots and wafers to cells and modules—ensuring complete control of the manufacturing process. Consequently, the Qcells warranty reflect the continuous efforts and strong confidence in the enduring performance of Qcells solar modules: a 25-year product warranty and 25-year linear performance warranty.
---
Solar Inverter Brands We Install

---
Our Solar Warranties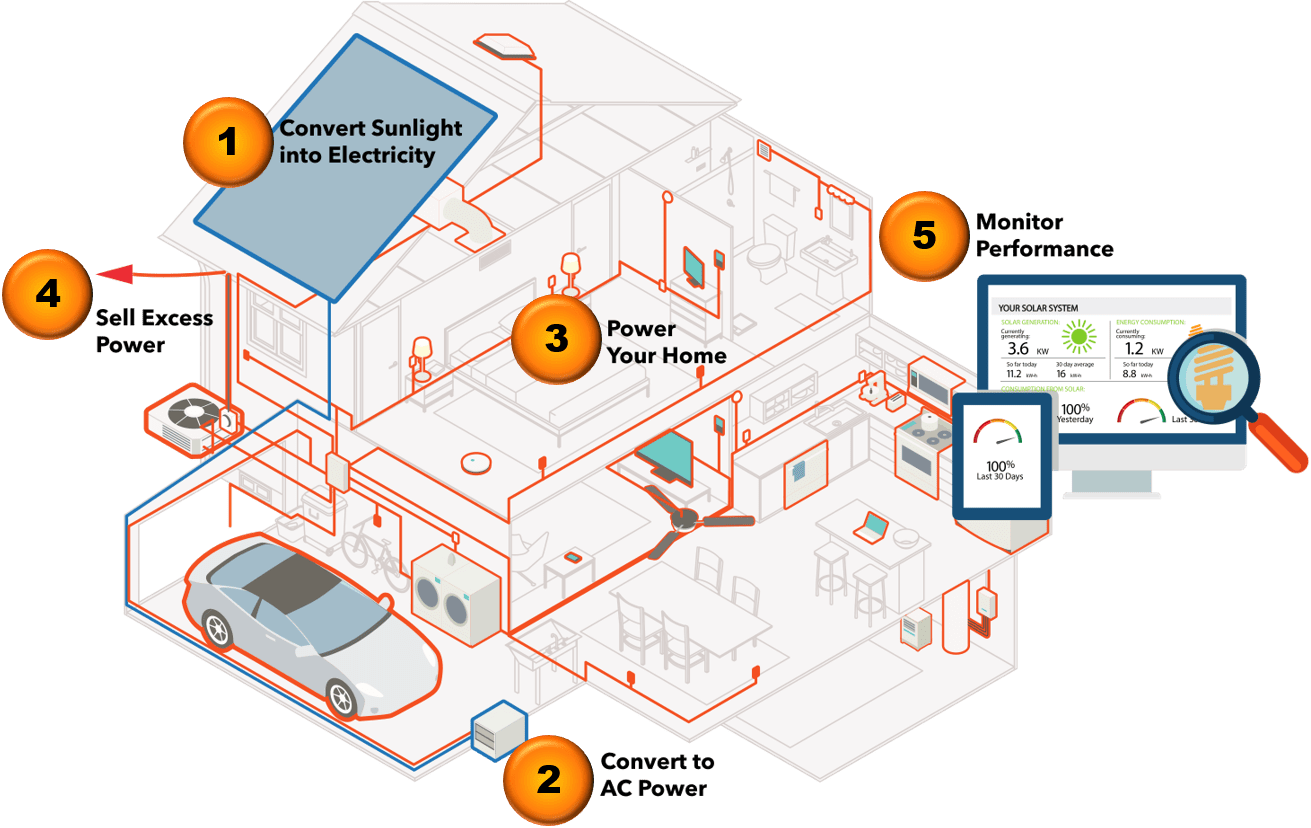 Solar Energy World, LLC provides a comprehensive solar panel installation warranty on all solar panel products and solar energy products we install. The exact length of installation warranty is dependent upon the warranty of the panel manufacturer but is between 20-25 years. Solar panel modules and inverter manufacturers provide a warranty on the performance of the modules and inverters as well.