By Whit Trovillion
Residential Solar Power and Home Equity Demystified
Ask ten realtors about the effect of residential solar on home resale value and you will get eleven opinions.
It's tough to know for sure, but we now have more than a decade of data since the installation of residential photovoltaic (PV) became commonplace. As of 2020, we have more than 2 million residential solar installations in the U.S accounting for more than 19 gigawatts of installed capacity (19,123,600 kilowatts). Those numbers are expected to DOUBLE by 2023. The United Nations' authoritative International Energy Agency has concluded that PV is now the cheapest source of energy in world history.
Pew Research recently reported that 46% of US households are considering going solar. One fact seems certain, the PV premium on home prices is most profound in markets where PV adoption is highest. In markets served by Solar Energy World, that translates to a sellers' premium of between $10,000 and $30,000 over homes NOT equipped with solar.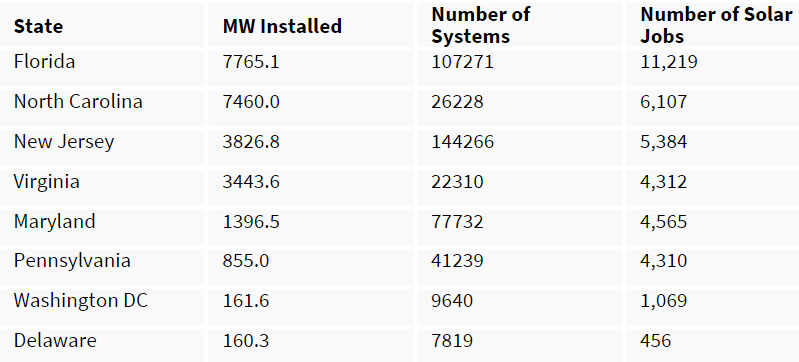 Source: Solar Energy Industry Association Q3, 2021
Solar powered homes also tend to sell faster than their non-solar neighbors. The Department of Energy's Berkely National Laboratory has concluded that "solar panels are viewed as upgrades, just like a renovated kitchen or finished basement, and home buyers across the country have been willing to pay a premium of about $15,000 for a home with an average-sized solar array. Additionally, there is evidence that homes with solar panels sell faster than those without."
Another take, provided by the National Renewable Energy Laboratory, suggests that every dollar that PV takes off a home's annual utility costs confers a $20 premium on that home's selling price. So, a typical single-family home equipped with a 10-kw solar array might generate 10,000 KwH per year for an annual utility savings of $1,100 and a $22,000 bump that home's selling price.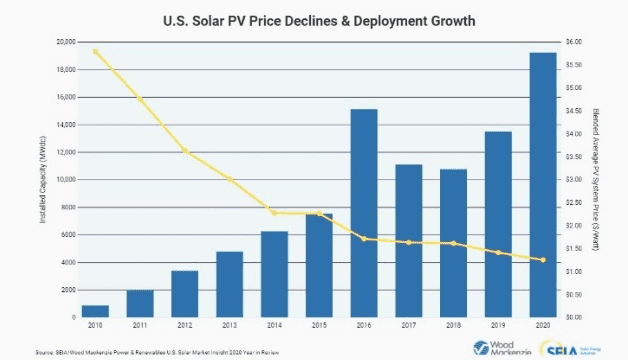 The installed price of PV has plummeted over the last decade as manufacturing and installation have scaled up to meet consumer demand, dropping more than 70% in the last decade. Between lower prices, state and local incentives, monthly utility savings, and added home equity, the breakeven point for homeowners going solar averages between seven to nine years.