About Our Solar Showroom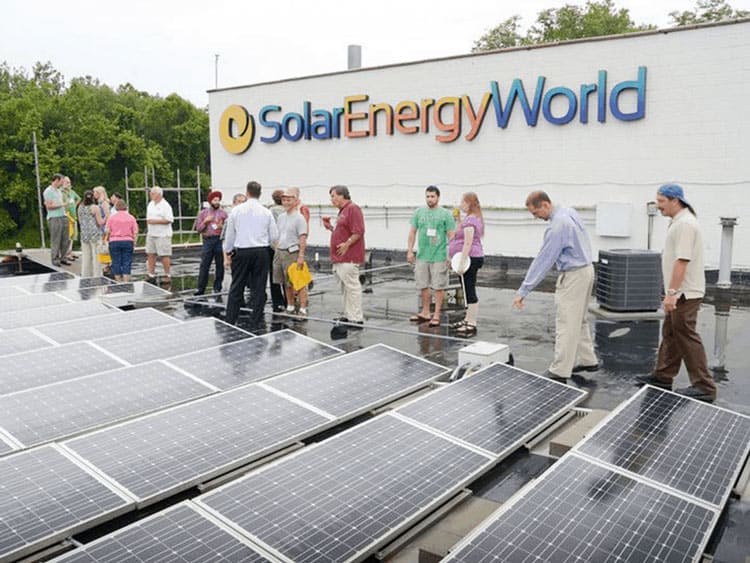 Come see our solar showroom and tour our solar rooftop system! Solar Energy World is an independently owned solar company with the first and only solar showroom in the region. The solar showroom was opened to the public on Friday June 23, 2017. The showroom was created to build upon a company goal to make solar more accessible to local homeowners and is located on site at Solar Energy World's headquarters in Maryland (address below). It is open to the public Monday-Friday 9AM -5PM.
---
Solar Roof Tours
Solar Energy World is also the first and only solar panel company in the Baltimore, Washington DC Metro area to run its facility on solar and since 2011 has been providing solar rooftop system tours of its 40.7 kW solar roof during its solar workshops for homeowners that are held 4-6 times a year. The unique system was designed and installed by company employees.
Now weekdays from 9AM-5PM, walk-ins will be able to tour the system without making an appointment first.
---
Solar Showroom Hours
Open Monday – Friday   9AM – 5PM
Solar Energy World, LLC Headquarters
5681 Main St, Elkridge, MD 21075