*Updated for 2021* Learn about all the ways you can cash in on big savings by making the move to add solar panels to your single-family home this year.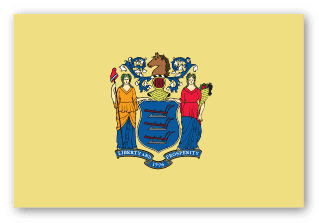 New Jersey has one of the most far-reaching energy policies in the nation and is on track to reach an ambitious goal that renewable energy sources generate 50% of the state's energy by 2030. As a result, New Jersey has become one of the nation's most significant producers of clean, green, solar energy.
The growth of solar energy in New Jersey continues to be robust, and the cost has dropped dramatically in the past few years. The lower price, paired with a range of valuable New Jersey solar grants, tax credits and incentives, makes solar energy feasible and more affordable than ever before.
New Jersey Solar Property Tax Exemption
Local Property Increase Tax Exemption means that you pay no additional property taxes for the solar system you installed on your roof. In other words, going solar increases your home value, but you'll pay no extra property tax for that added value.
Sales Tax Exemption
New Jersey Solar Sales Tax Exemption allows a 100% exemption on all major solar energy equipment you purchase for your home, which means you save 7% right off the top. All taxpayers are eligible for the exemption.
Federal Investment Tax Credit (ITC)
The Federal Investment Tax Credit (ITC), also known as the Federal Solar Tax Credit, has spurred tremendous growth of solar energy in New Jersey and across the country. This valuable incentive for owners of residential and commercial solar systems provides a dollar for dollar rebate of 26% until Dec. 31, 2022, when it drops to 22%.
Net Metering
Net metering provides homeowners a way to earn credit for excess energy produced by your system. The surplus energy flows back to the grid and is tracked by a bidirectional meter. The credits offset your utility bill when sunlight is in short supply.
New Construction Rebate Available
The NJ Clean Energy Residential New Construction Program," offers a range of incentives, including the Zero Energy Ready Home and the Energy Star Home. In the form of New Jersey Solar cash rebates, the incentives offset the higher cost of building high quality, durable, energy-efficient homes.
Transition Incentive Program (TREC)
The Transition Incentive Program (TREC) replaces New Jersey's SREC (Solar Renewable Energy Certificate. The program allows New Jersey homeowners to generate one Renewable Energy Certificate (REC) for every 1,000 kilowatt hours of energy produced. If you live in a county that allows net metering, you can sell the certificates to your local utility company at a fixed rate. The savings over 15 years can be substantial.
To receive a Free, Customized Solar Estimate, please fill out the form below.