2021 will see the renewable energy sector booming, which benefits the US economy overall. Historic investments in solar are in the works via the Biden administration, adding momentum to the real possibility of renewables headlining the American energy story.
By 2050, installed solar capacity in the US is projected to more than double, with an expected additional 68 gigawatts of solar coming online. This projection would account for 14% more solar than has been installed in the industry's entire history.
The residential market for solar also continues to experience explosive growth. American families demand energy choices that include solar. Generating their own solar power for $0 down has fueled the rapid adoption of solar for personal/residential use.

Solar accounts for 43% of all new electric generating capacity additions through Q3 2020, more than any other electricity source. The report projects a record 19 GW of new solar capacity installations in 2020, representing 43% year-over-year growth from 2019.
What does this mean for homeowners? It's simple – homeowners are buying solar power one way or another; pay the markup on solar from your utility, or save that money by producing your own solar power from your own panels. The choice is clear.
To learn if solar is right for you, please fill out the form below. (No-contact, phone estimates are available)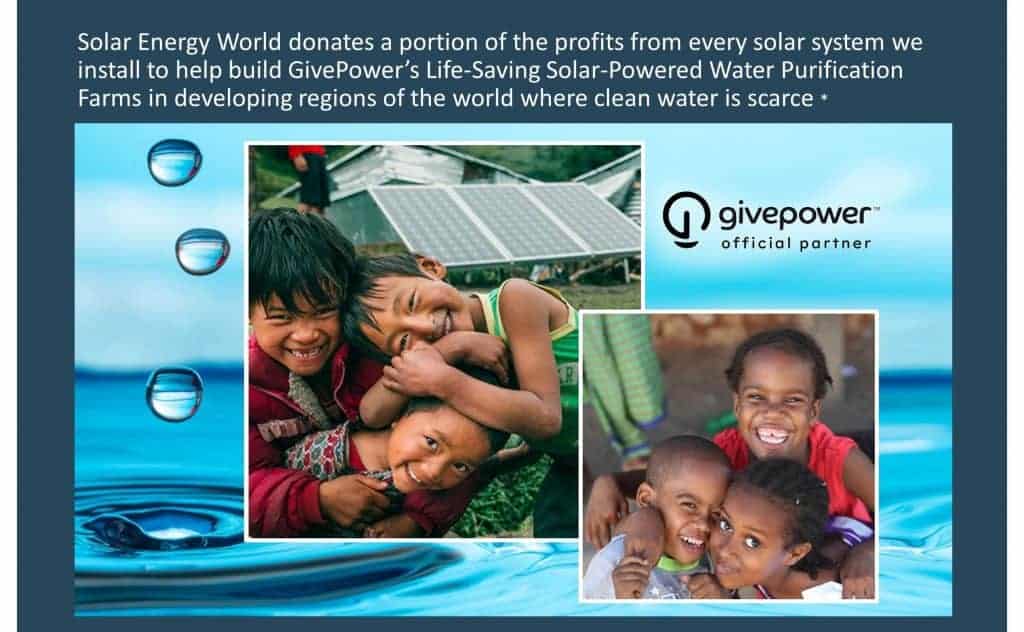 * The GivePower Foundation, located at 500 2nd Street, 1st Floor, San Francisco, CA 94107, is a 501(c)(3) charity. GivePower's annual report and more information are available at givepower.org. Registration with any regulatory agency does not imply endorsement. Donation is tax deductible by Solar Energy World, not the customer.

Article Sources:
https://www.seia.org/news/solar-market-forges-ahead-q3-residential-installations-recover-and-utility-scale-pipeline
https://www.renewableenergyworld.com/2020/11/09/why-a-lighter-green-new-deal-is-more-likely-to-accelerate-americas-clean-energy-transition/#gref