If you are interested in a Solar Workshop, call 888.485.1909
Unfortunately, due to the Covid-19 outbreak, we will not be holding any in-person Workshops at our facilities this year. However, we will be doing a virtual version of it! If this interests you, please sign up at www.MySolarWebinar.com
In the meantime, watch this video to find out what workshop attendees think about our Solar 101 Workshops.
Our Solar Workshop Includes Breakfast, Free Gifts, Information Package and More!

When: TBD
Where: Solar Energy World (We will email you directions prior to event)
Free Admission With Registration by TBD: ($20 per person at-door without registration)
"Before I heard about Solar Energy World's Solar 101 workshop, my wife and I met with two different solar panel installation companies. I have to say that we learned twice as much in Solar Energy World's workshop than we did from either of those meetings and had fun at the same time. Solar Energy World's experts are not only knowledgeable but show a high level of integrity that really impressed me and my wife." Doug Bender, Homeowner
---
Solar 101 Agenda
Free Solar Workshop will cover the following:
Information on the state of the solar industry, green jobs and environmental benefits
USA's progress in Solar adoption
Solar System costs, financial incentives and typical return on investment
How solar leases work
Solar panel categories and grades
The basics about tax credits and other available government incentives
Information on the latest solar technologies
How solar power works in the Florida's climate
How to choose a solar system design and installation company that's right for you
Free Solar Workshop includes:
Light Breakfast (Pastries, fruit and coffee)
Solar Roof Tour
Presentation by Solar Analyst with plenty of time to ask questions
Information Packet
Special exclusive offer for workshop attendees
Free "I Believe Tomorrow Matters" T-shirt** and other gifts
*IMPORTANT To be admitted for Free, Registration is required for you and ALL your guests Please pre-register — space is limited. An accurate count of attendees will ensure adequate refreshments and free gifts. Adults only please. **T-shirt gift for attendees – one per person while supplies last.
---
Register Today for Our Next Workshop
Who is Solar Energy World?
Solar Energy World is a top-rated solar system design and installation company for residential and commercial property owners in Maryland, Virginia, Pennsylvania, New Jersey, Florida and Washington DC.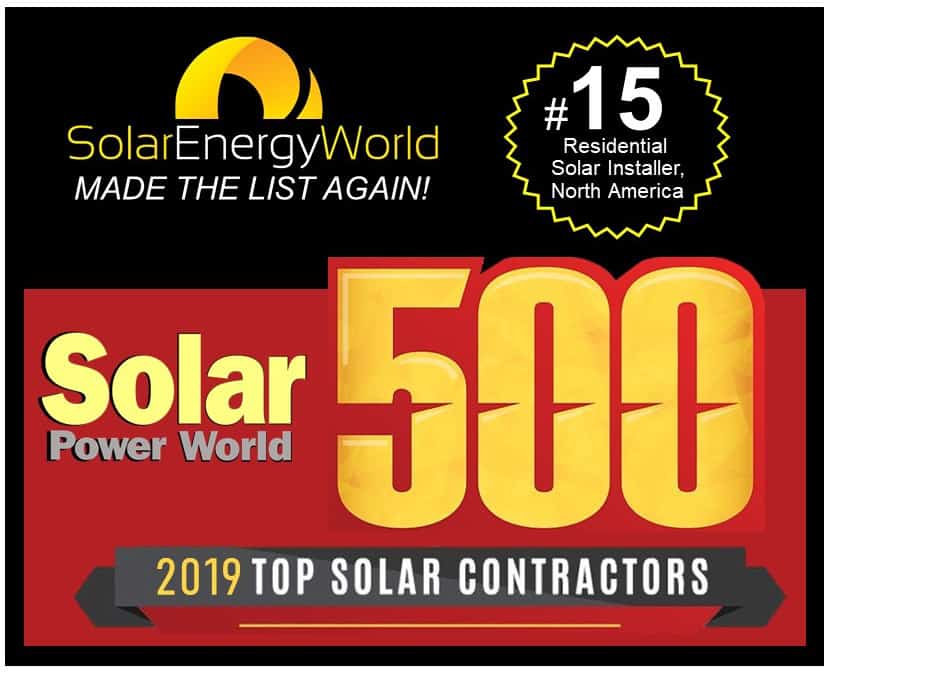 Our mission is to give more people the power to reduce their dependence on dirty energy to foster financial and environmental security for their children and grandchildren because we believe tomorrow matters.
Award-Winning, Strong Growth
We have installed thousands of solar panel systems since our founding in 2009. Solar Power World, the industry's leading source for solar technology, development and installation news, released their annual Top 500 North American Solar Contractors List in July 2019. Our company made the list again achieving a rank of 85 for total Kilowatts installed in the USA in 2018, moving up from our previous ranking of 117. We also improved our rank of number 24 for total residential kW installed in 2018, now ranking 15 on the list nationwide and have held on to the number one spot for residential installations in Maryland for the third year in a row.
In just 10 years we have gone from installing 8-10 solar systems a month to an average of 140 installs a month, making us the fastest-growing, independently-owned Solar Installation company in the region.